Turquoise and silver stampwork and concho bracelet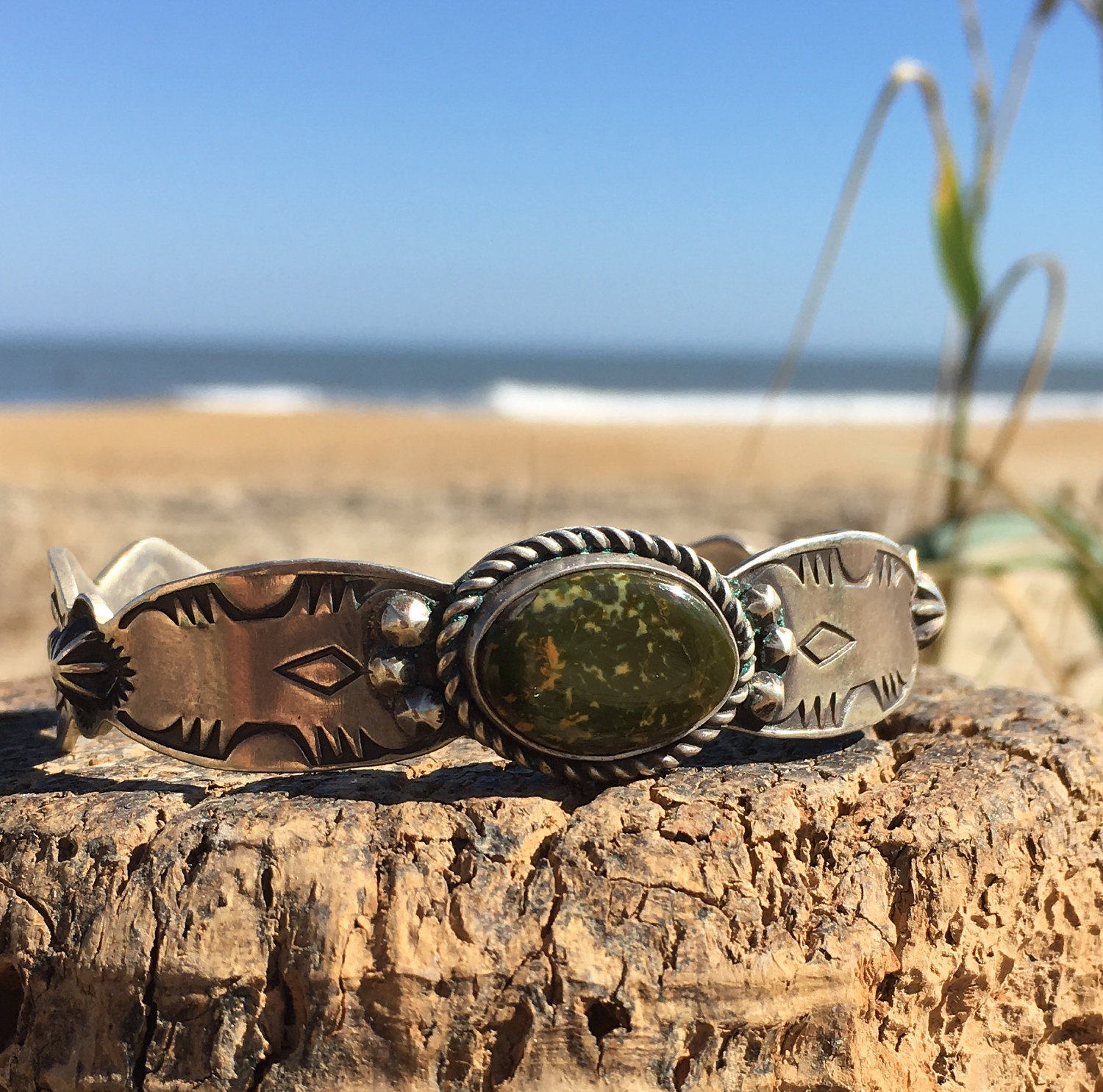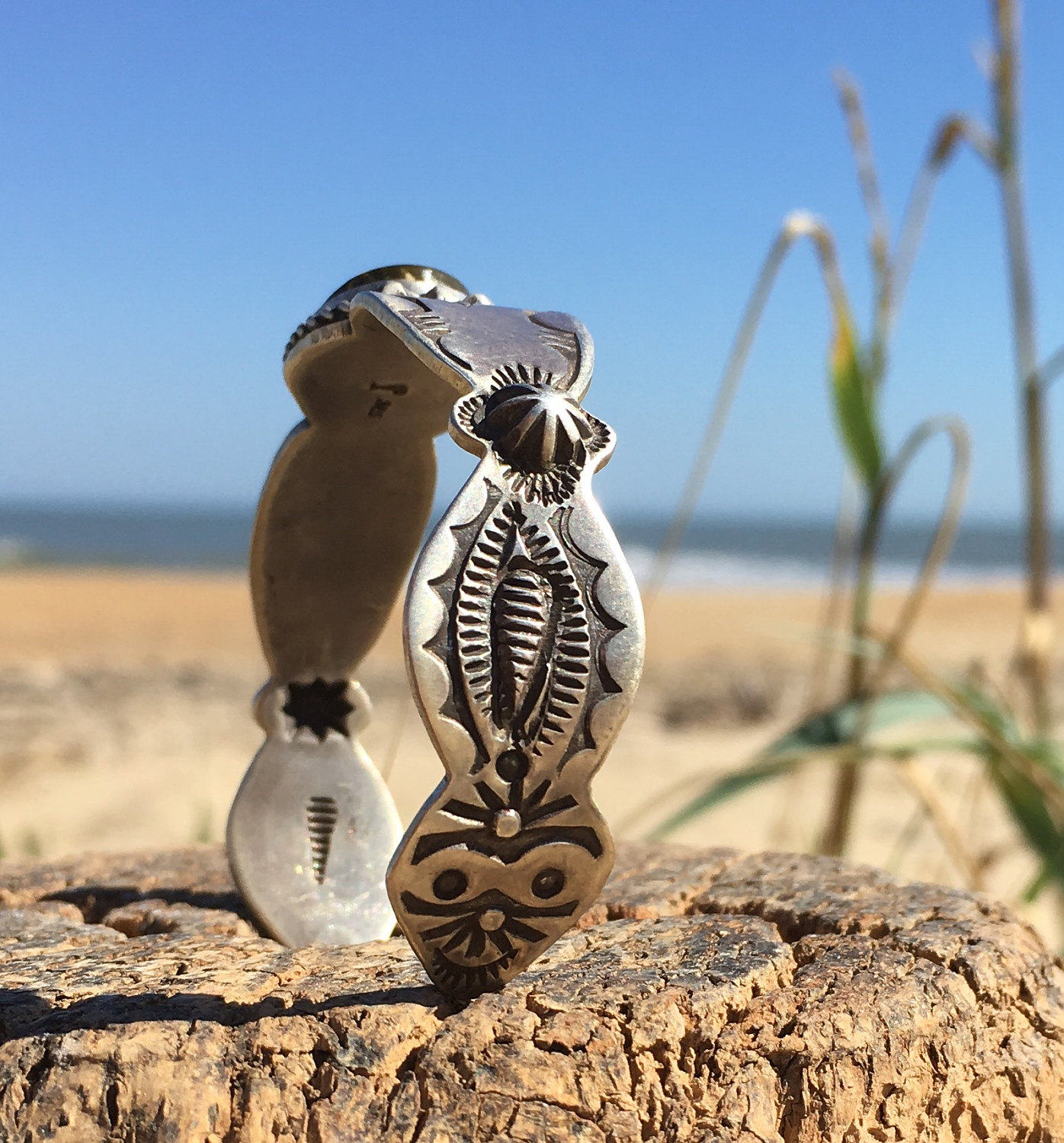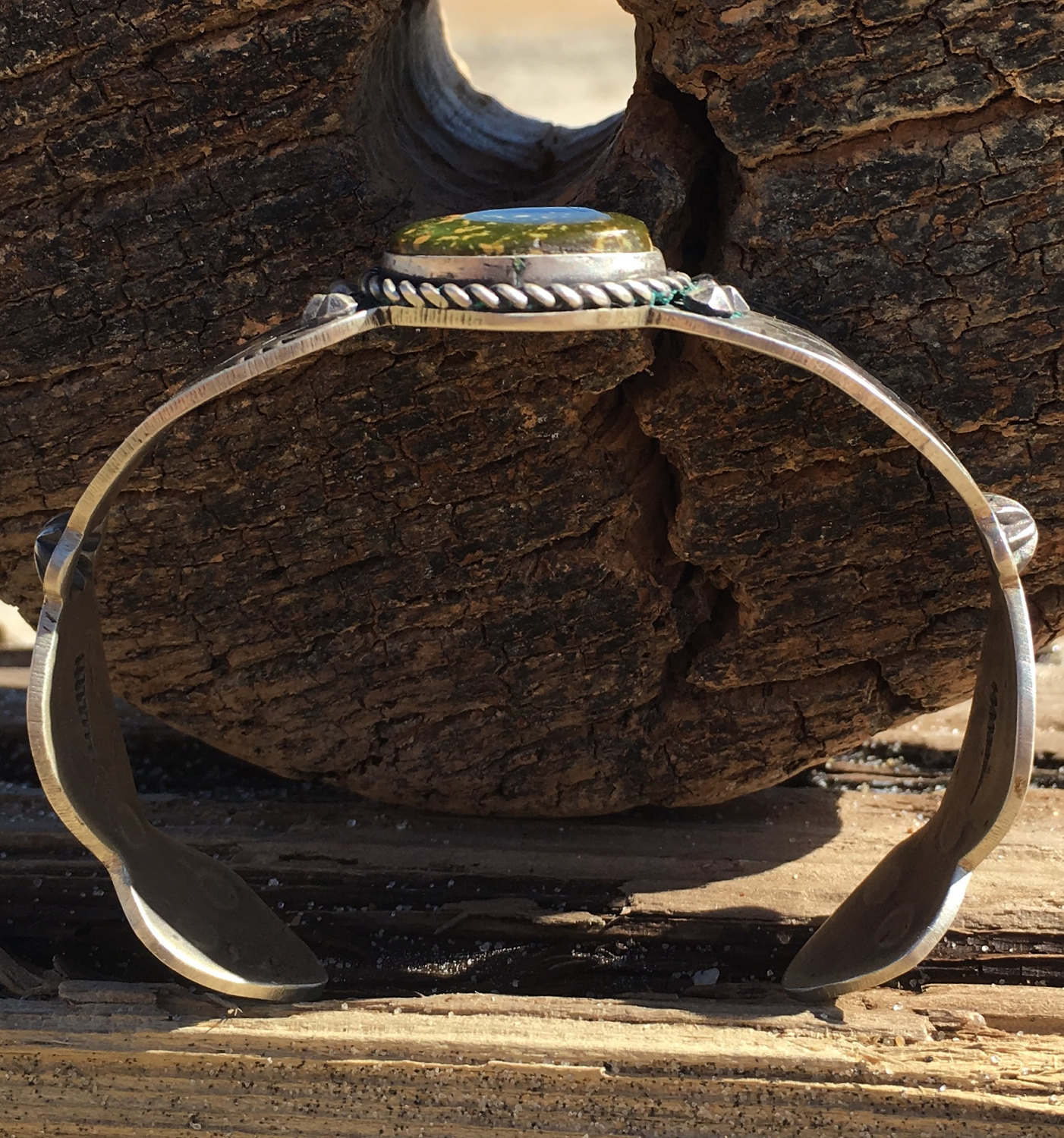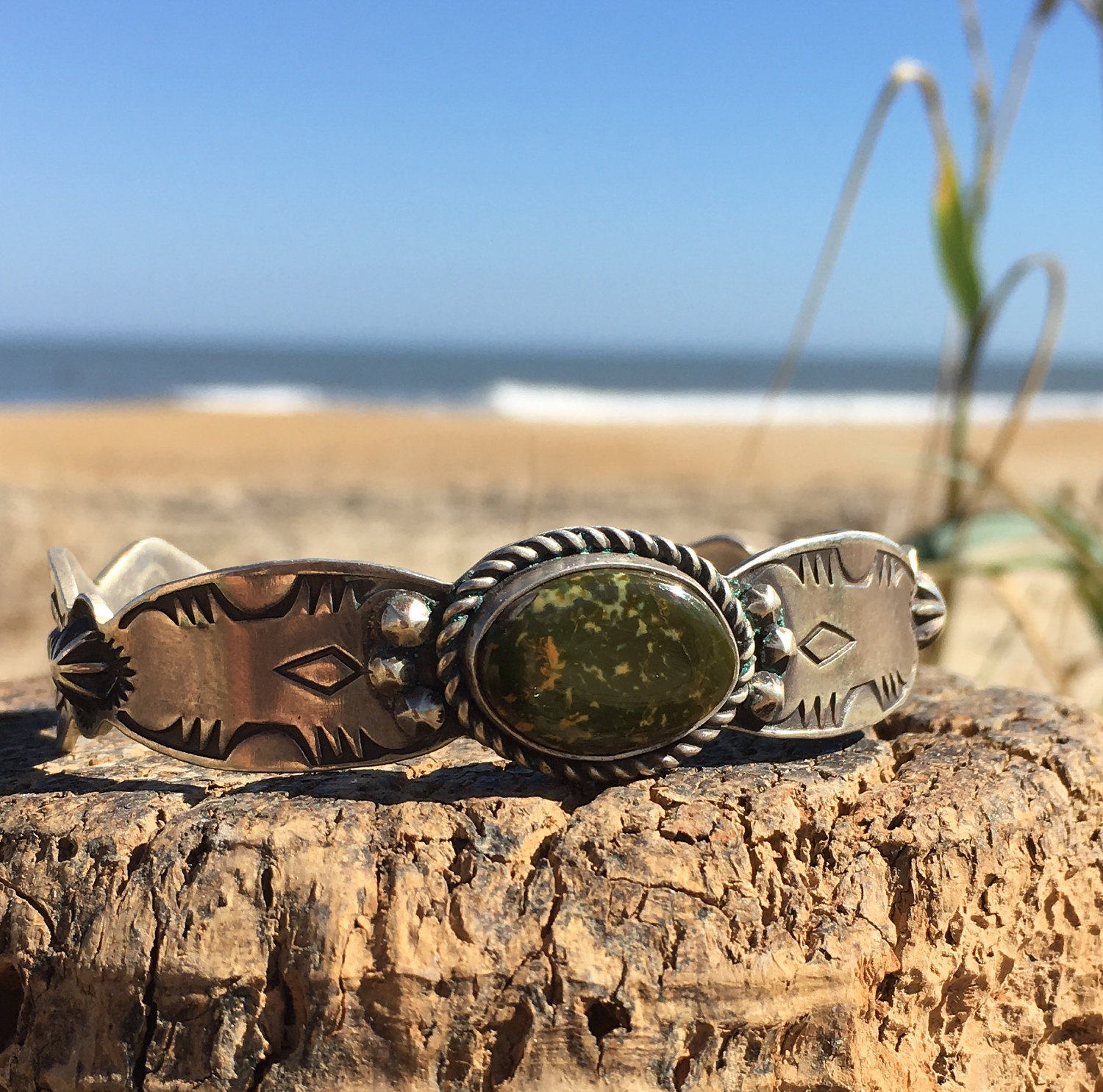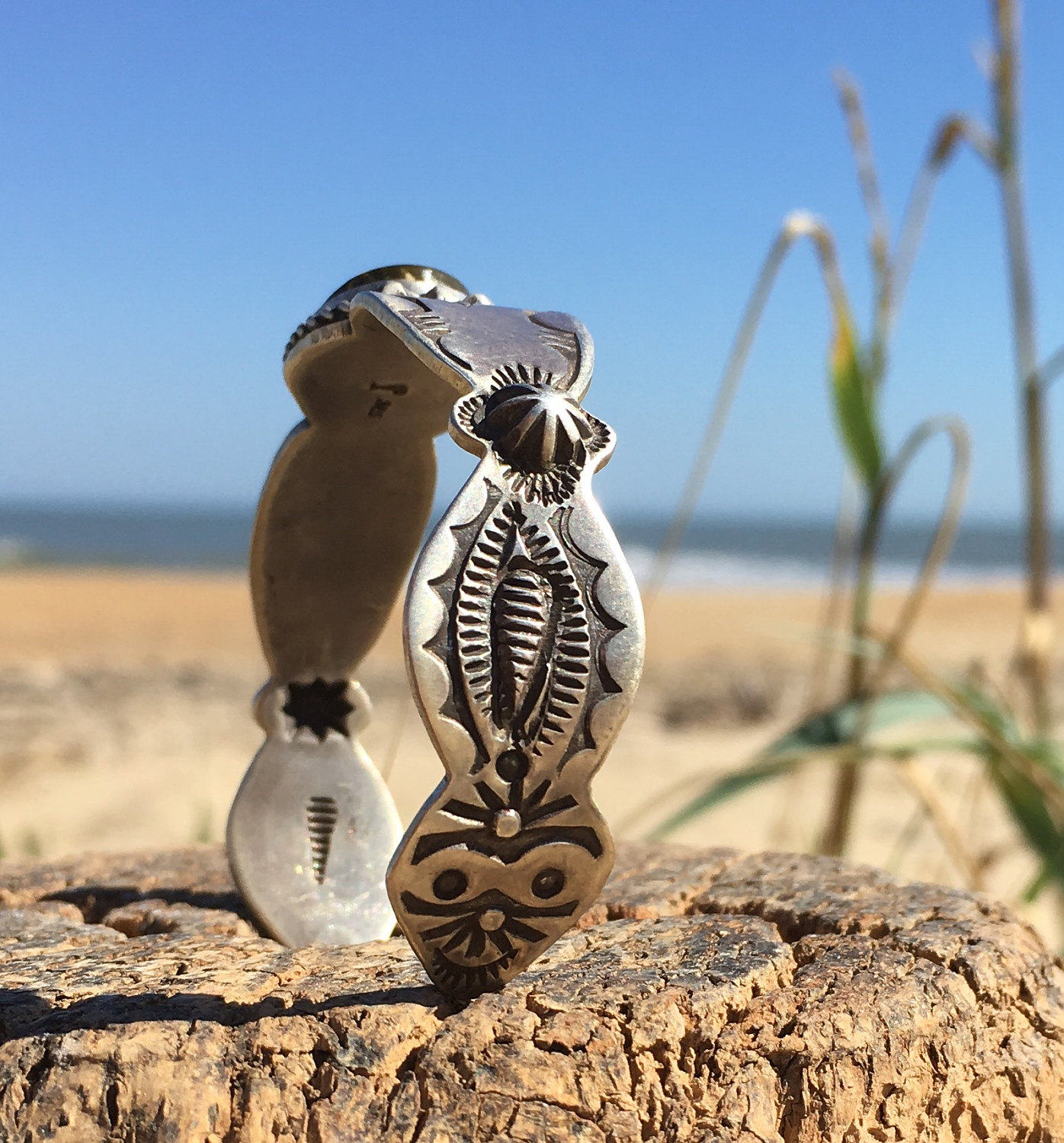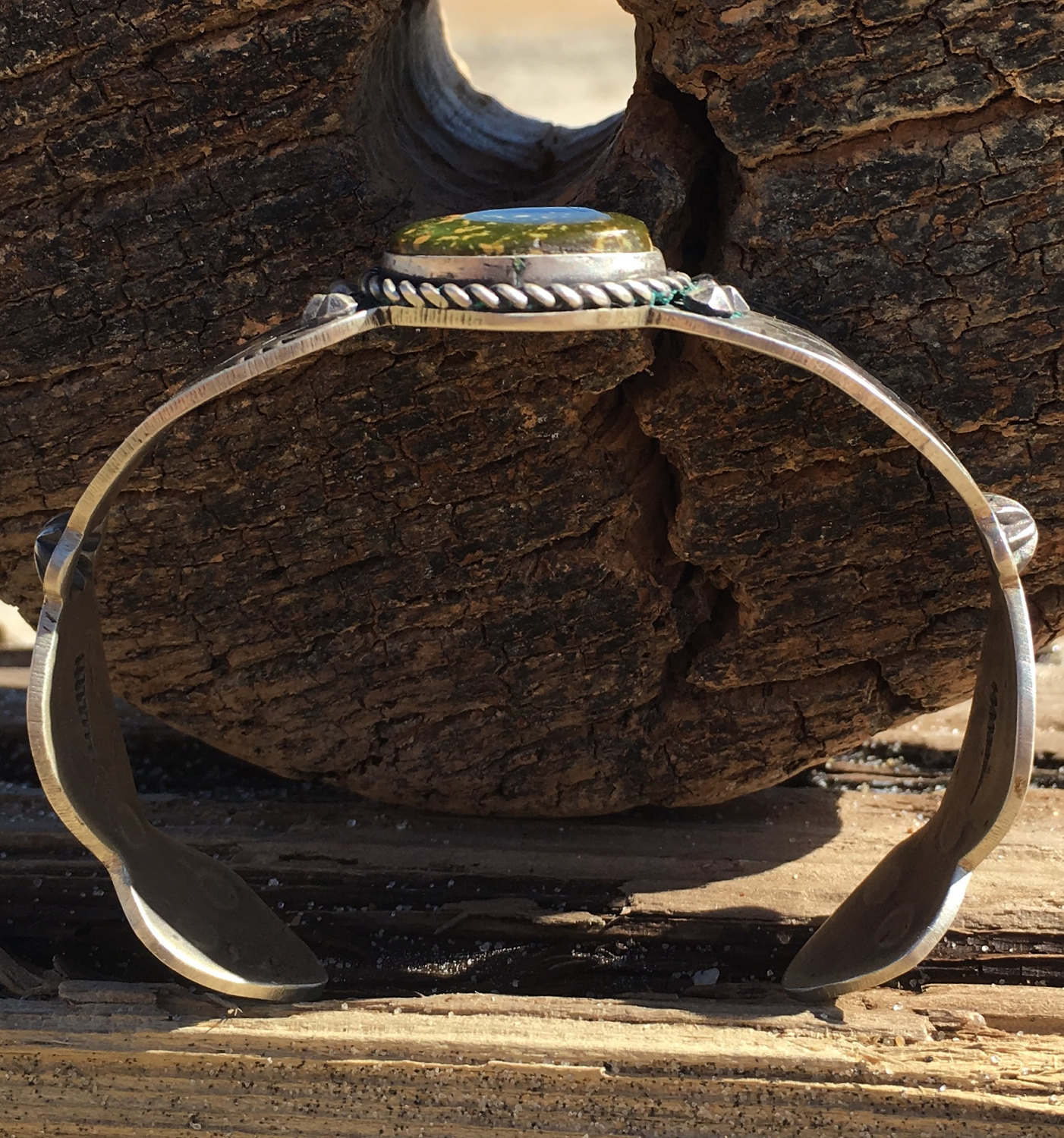 Turquoise and silver stampwork and concho bracelet
This bracelet is made with a beautiful deep green piece of Damele (Nevada) turquoise. Flanking the stone is some decorative work and then deep stamped conchos. Decorative stampwork fills in and rounds out the design.

The bracelet is made from 16 gauge silver, its got some weight to it, but also is still a bit flexible.

5-5/8" with a 1-1/4" opening, 5/8" at the widest.