Cut and filed and forged triangle wire sterling silver bracelet. Heavy Weight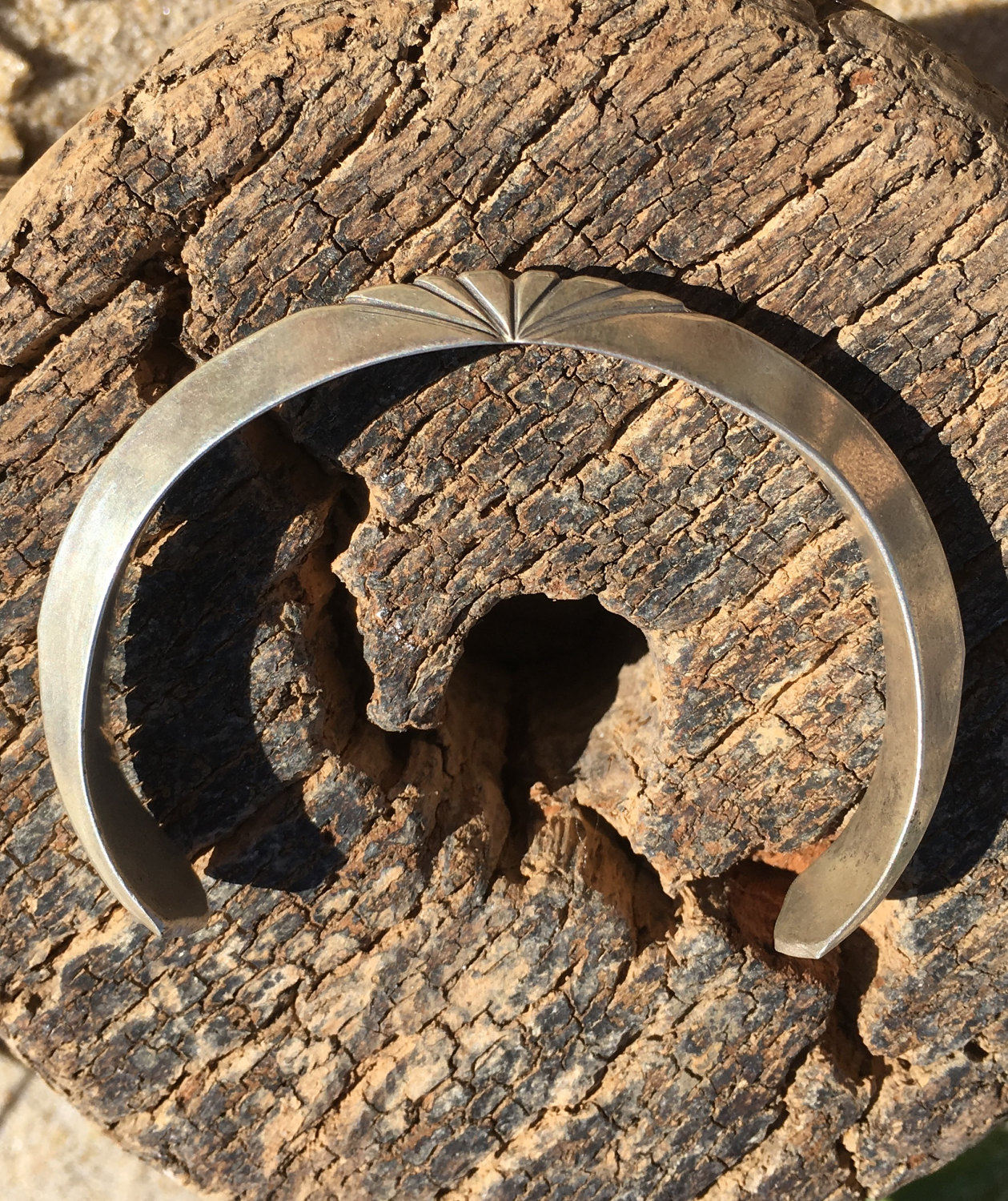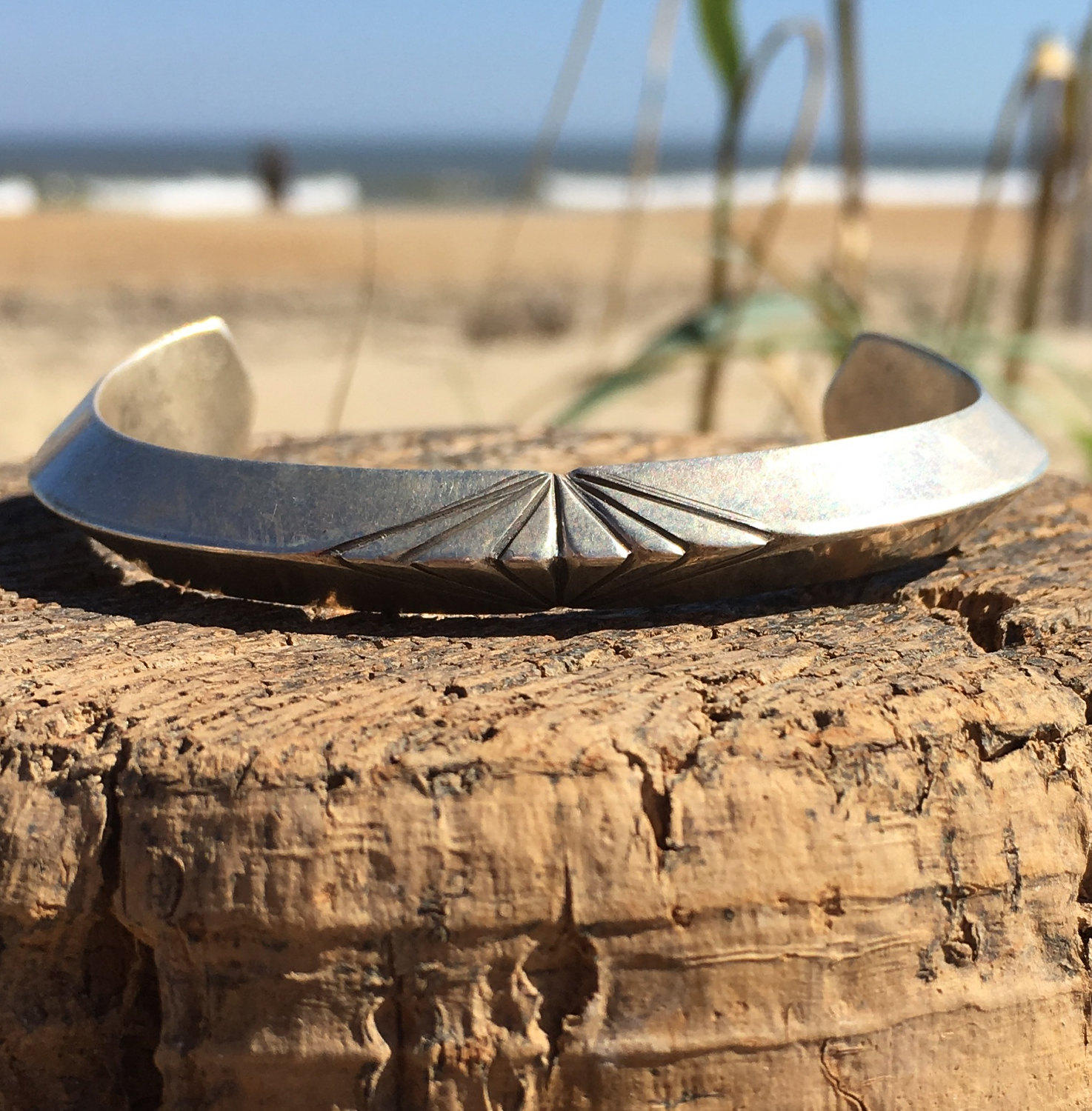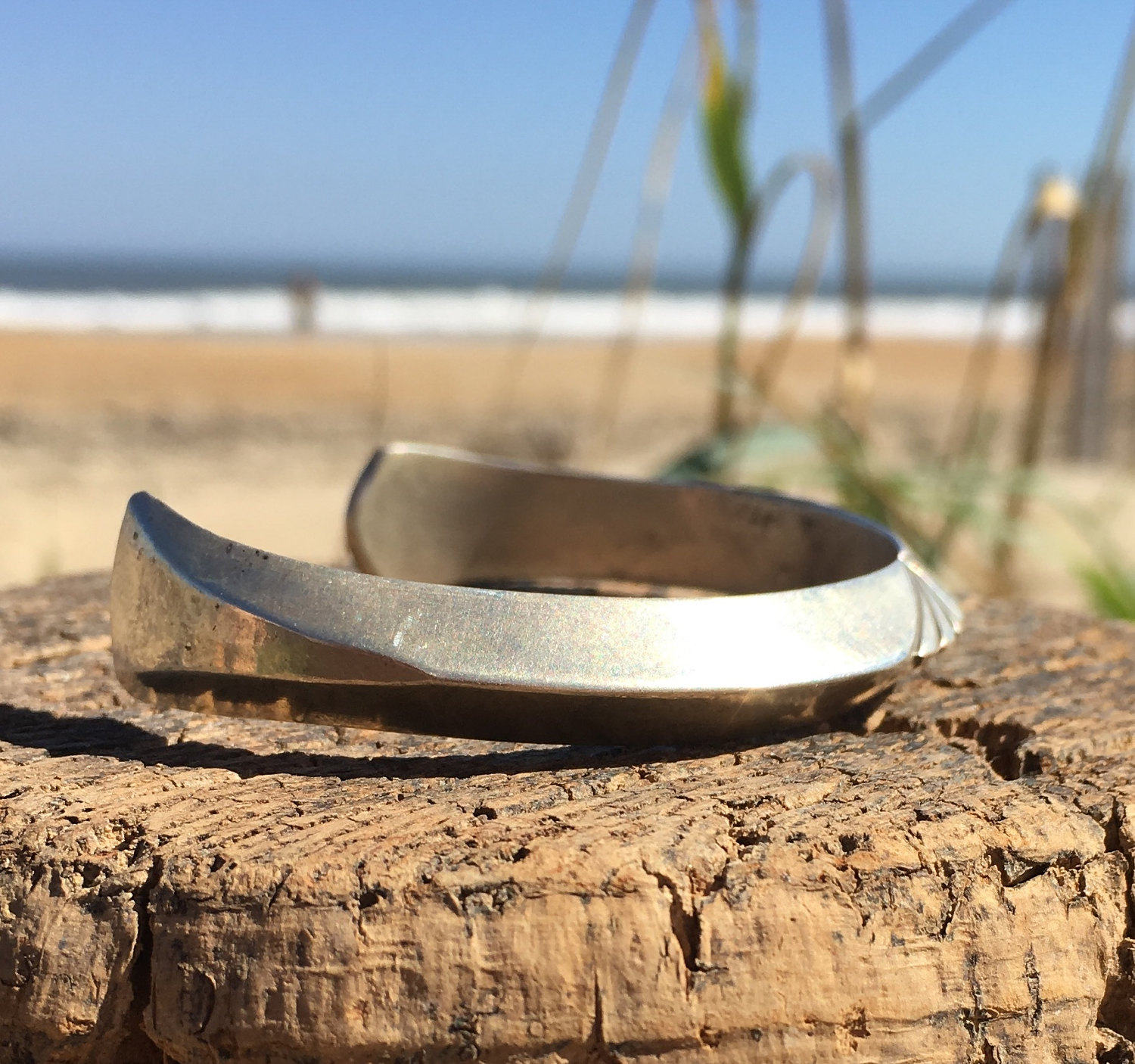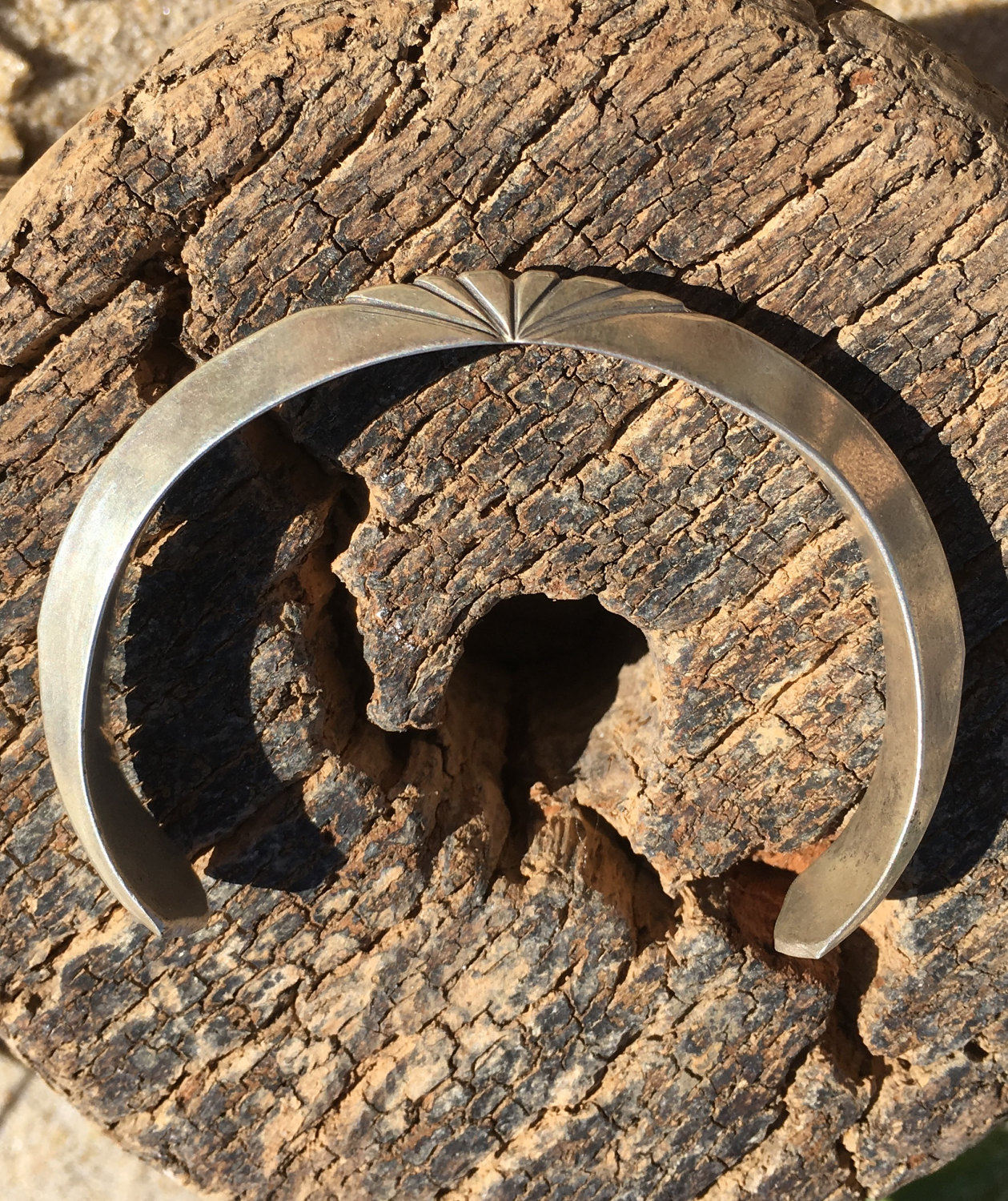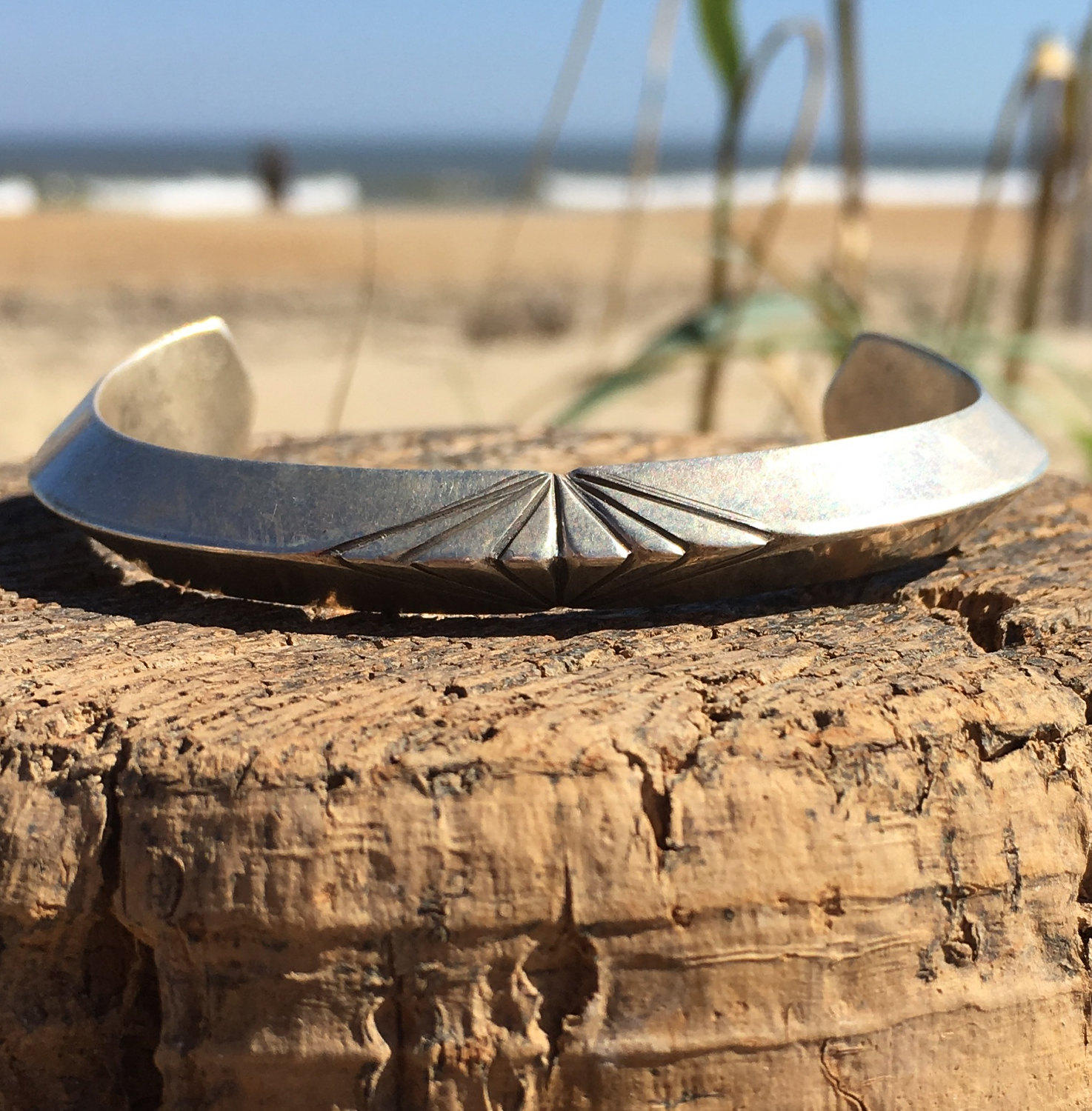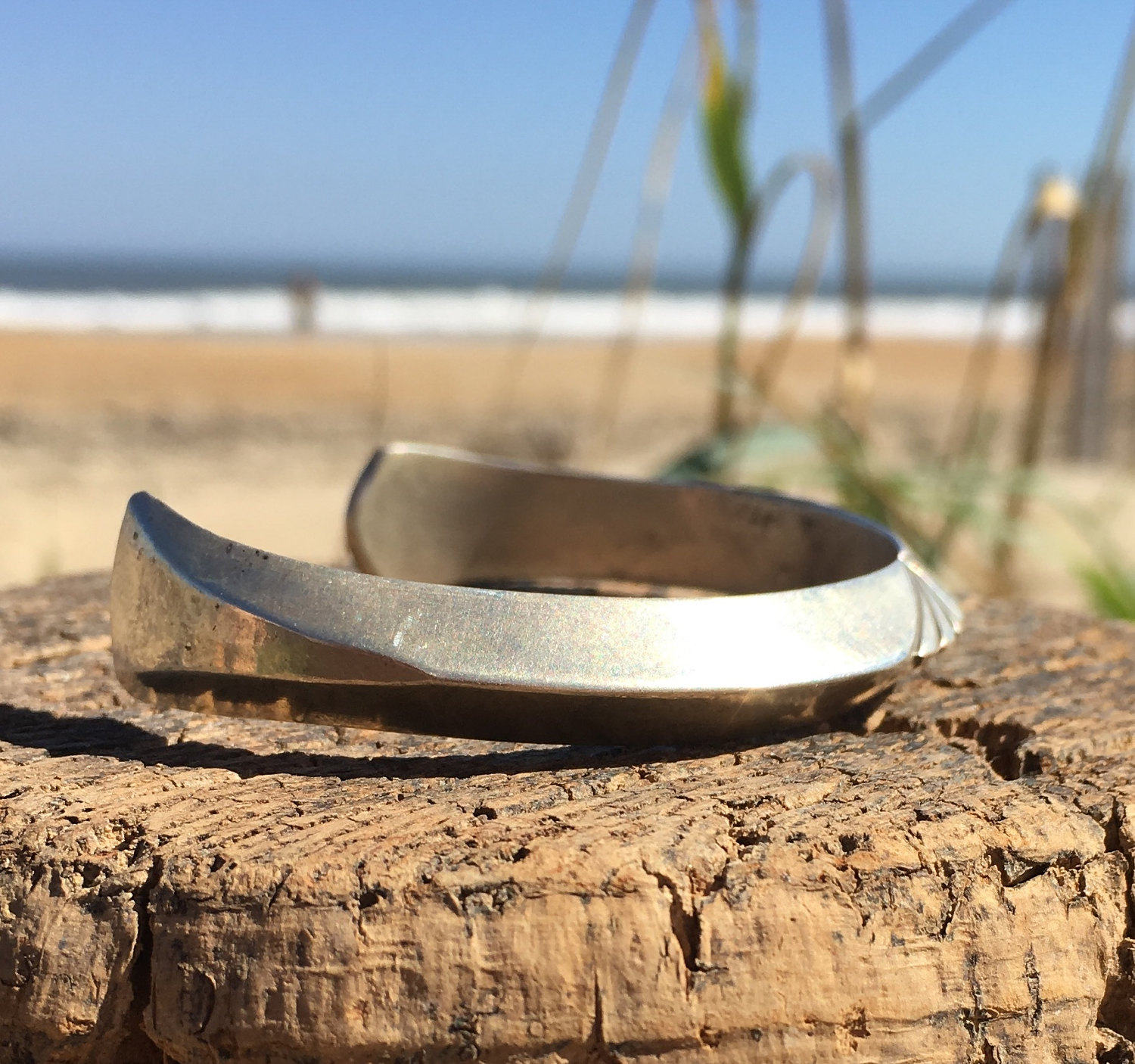 Cut and filed and forged triangle wire sterling silver bracelet. Heavy Weight
Elegant, art nouveau inspired, sterling silver bracelet. The ends are hand forged on an anvil and the design is hand cut and filed open.

I can make this style to order for custom sizing. These look great stacked on the wrist too. This is the heavier weight and larger version of this style that I make.

5" with slightly over 1-5/8" opening, 5/16" wide. The silver has just a slight bit flexibility and could be adjusted just a bit to change shape/size.