Concho Style Sterling Silver Heart Pendant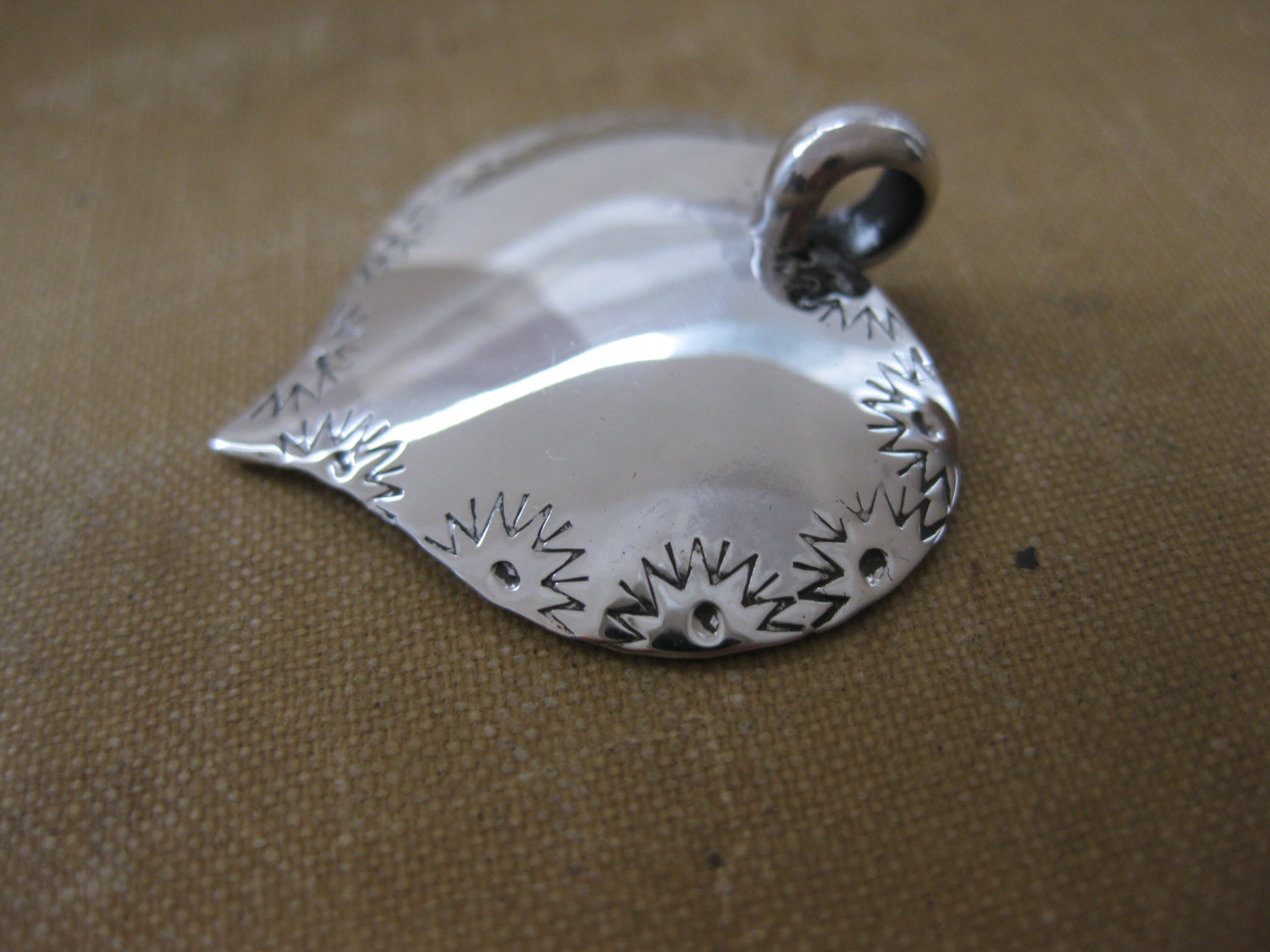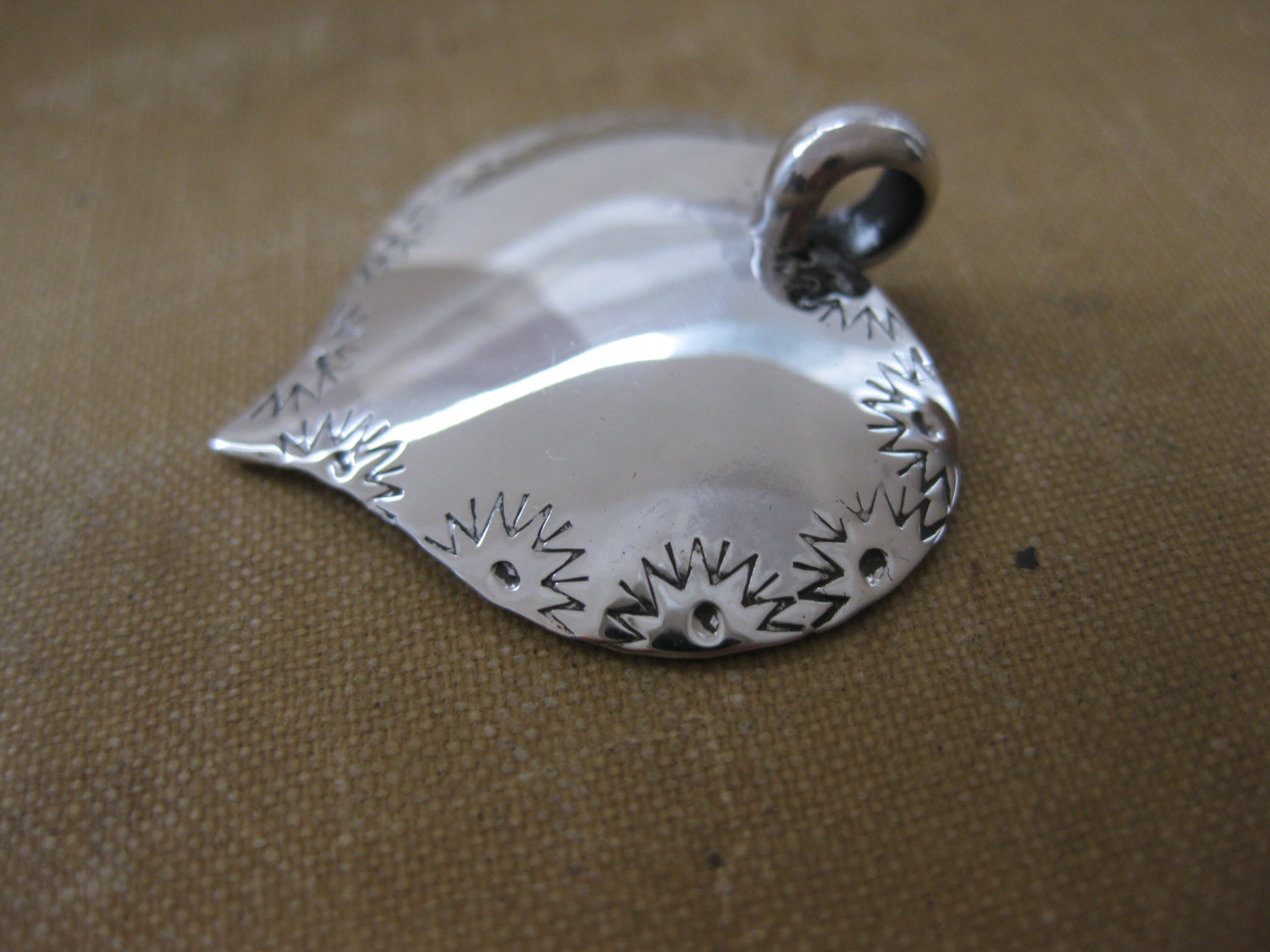 Concho Style Sterling Silver Heart Pendant
I hand fabricate this style of pendant from sterling silver sheet. The texture and shape of each one is slightly different, and great fun to make. The bail is large enough to accommodate most chains or ties. The design is hand stamped around the edge.



1-3/8" wide x 1-1/4" tall (34mm x 32mm)

18" basic ball chain included.