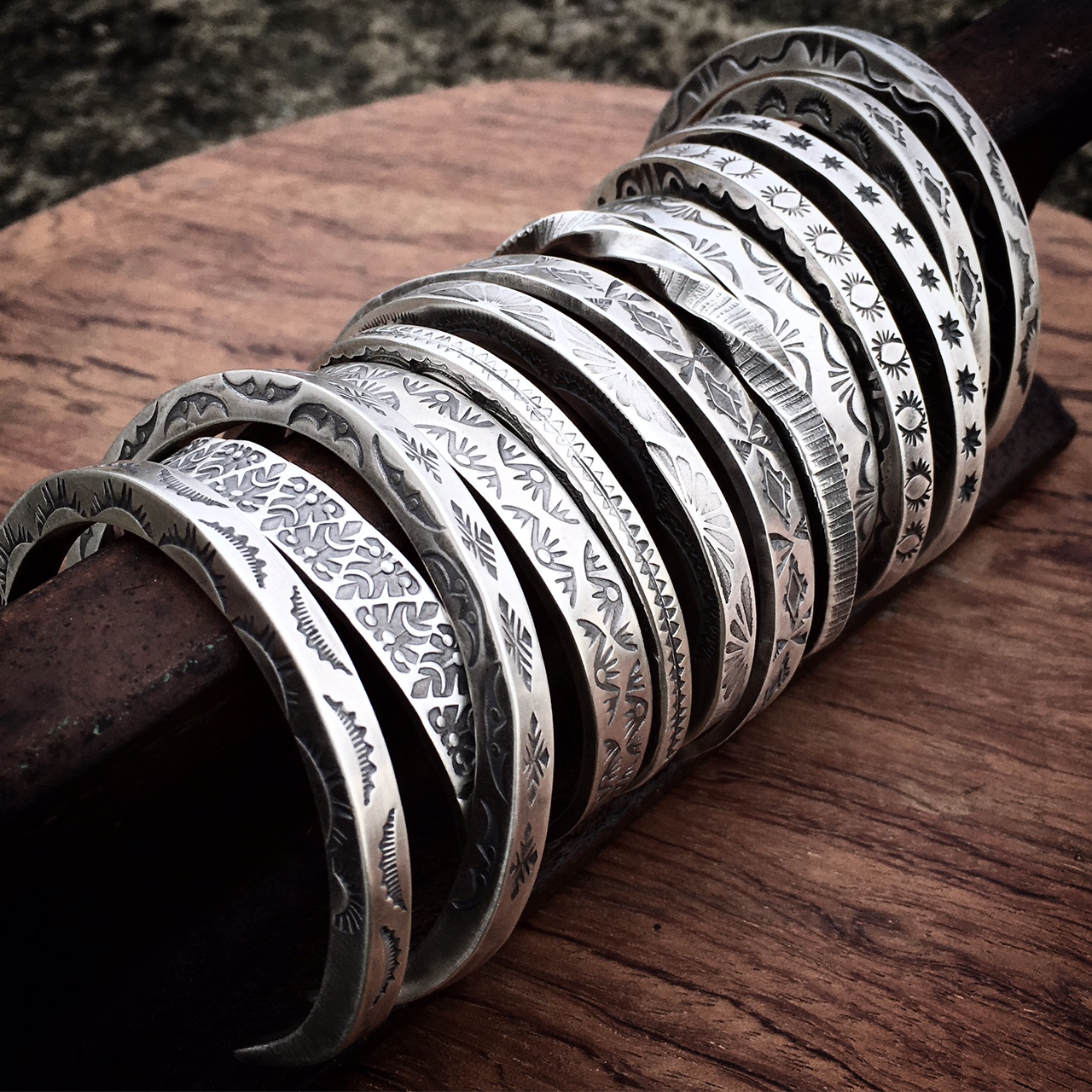 Stamp work silver cuff bracelets
Classic Southwestern turquoise earrings
Concho Bracelets
Poseidon veracite ring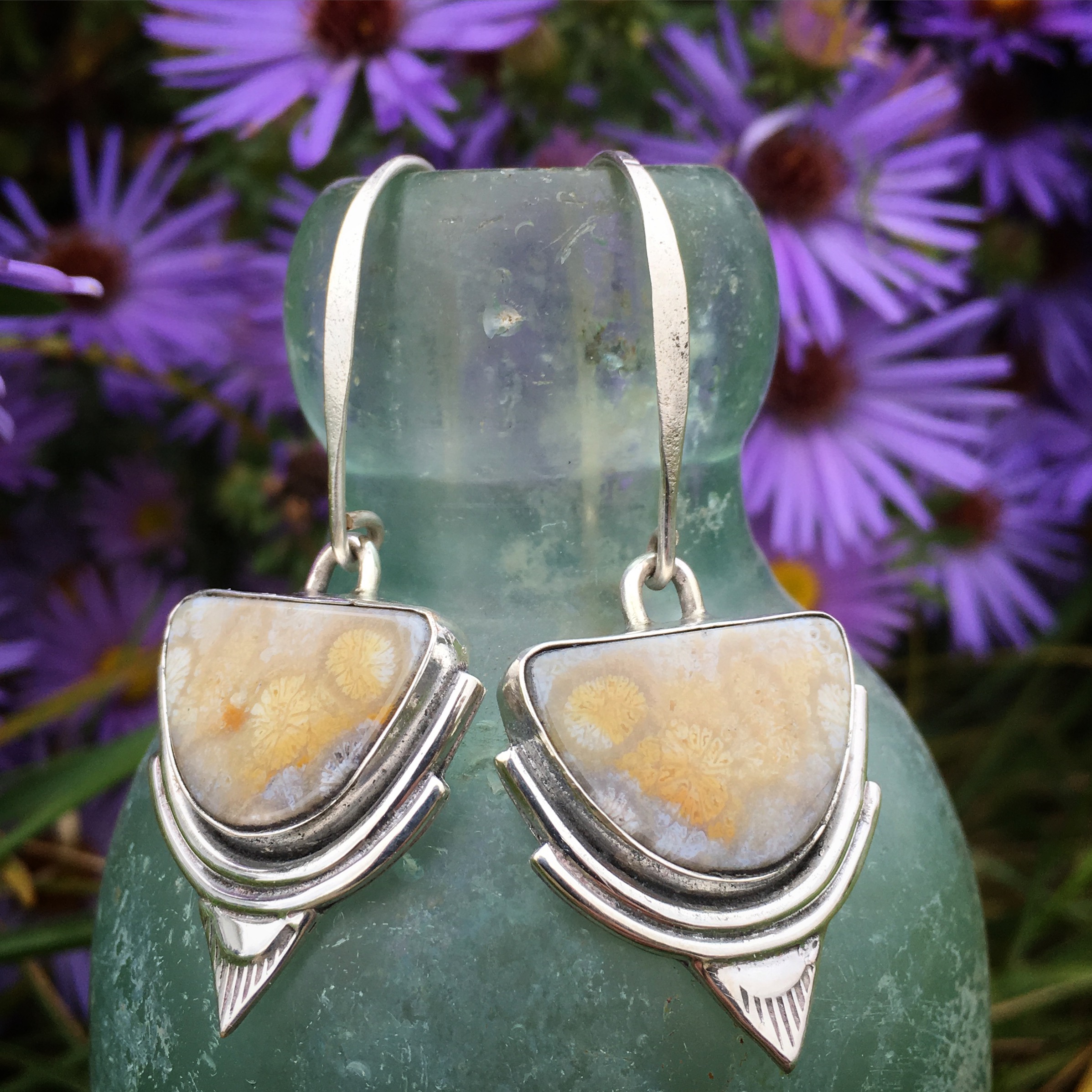 Fossil coral Art Deco style earrings
Royston Turquoise Ring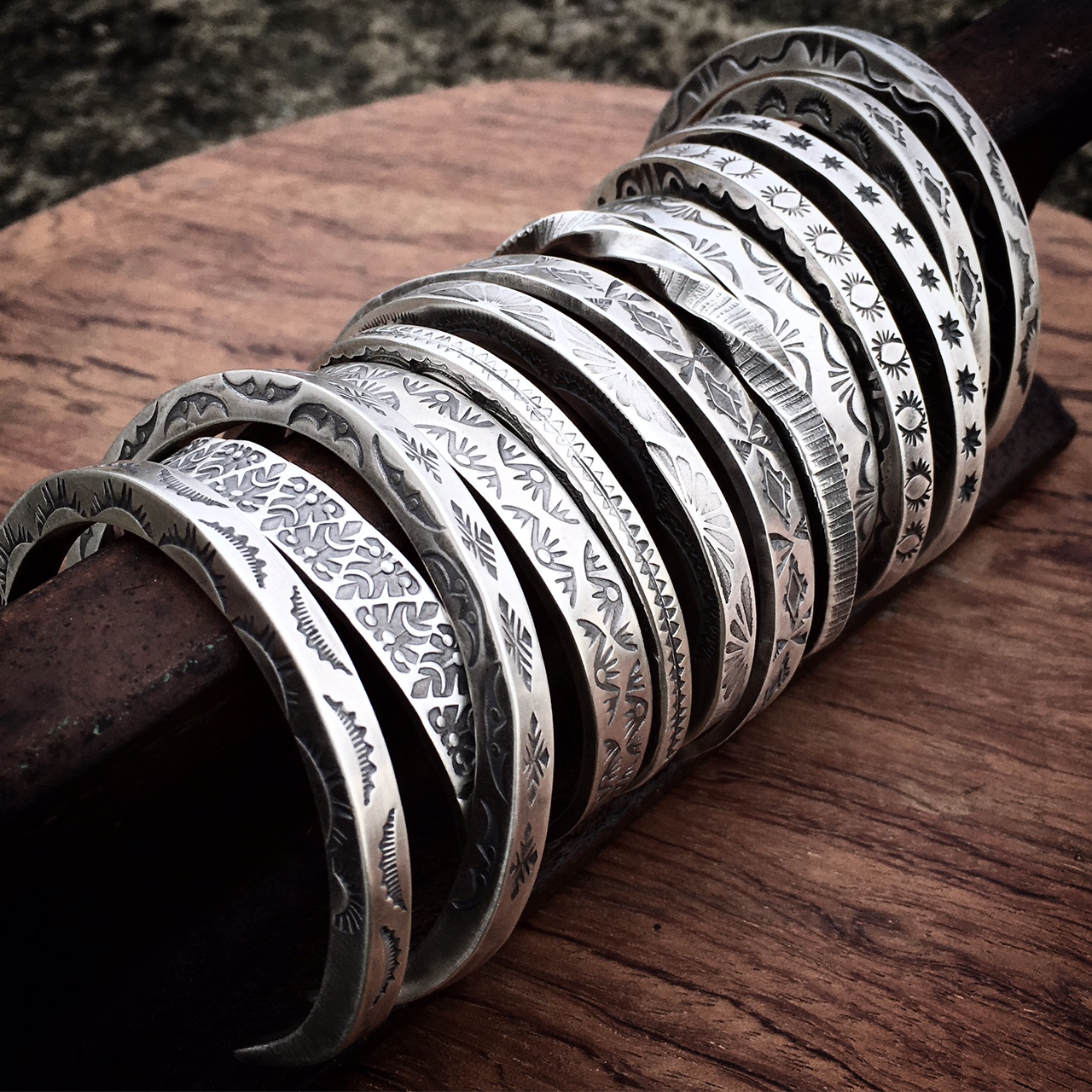 Stamp work silver cuff bracelets
Handmade sterling silver stamped bracelets with forged ends.
Classic Southwestern turquoise earrings
Inspired by a pair of earrings in a museum collection of Southwestern jewelry and paired with design elements of North African jewelry these earrings are eye catching.
Concho Bracelets
Sterling silver classic styled conch bracelets with hand stamping work and die work.
Poseidon veracite ring
North African inspired silver ring with hand cut poseidon veracite from Nevada and southwestern style stamp work.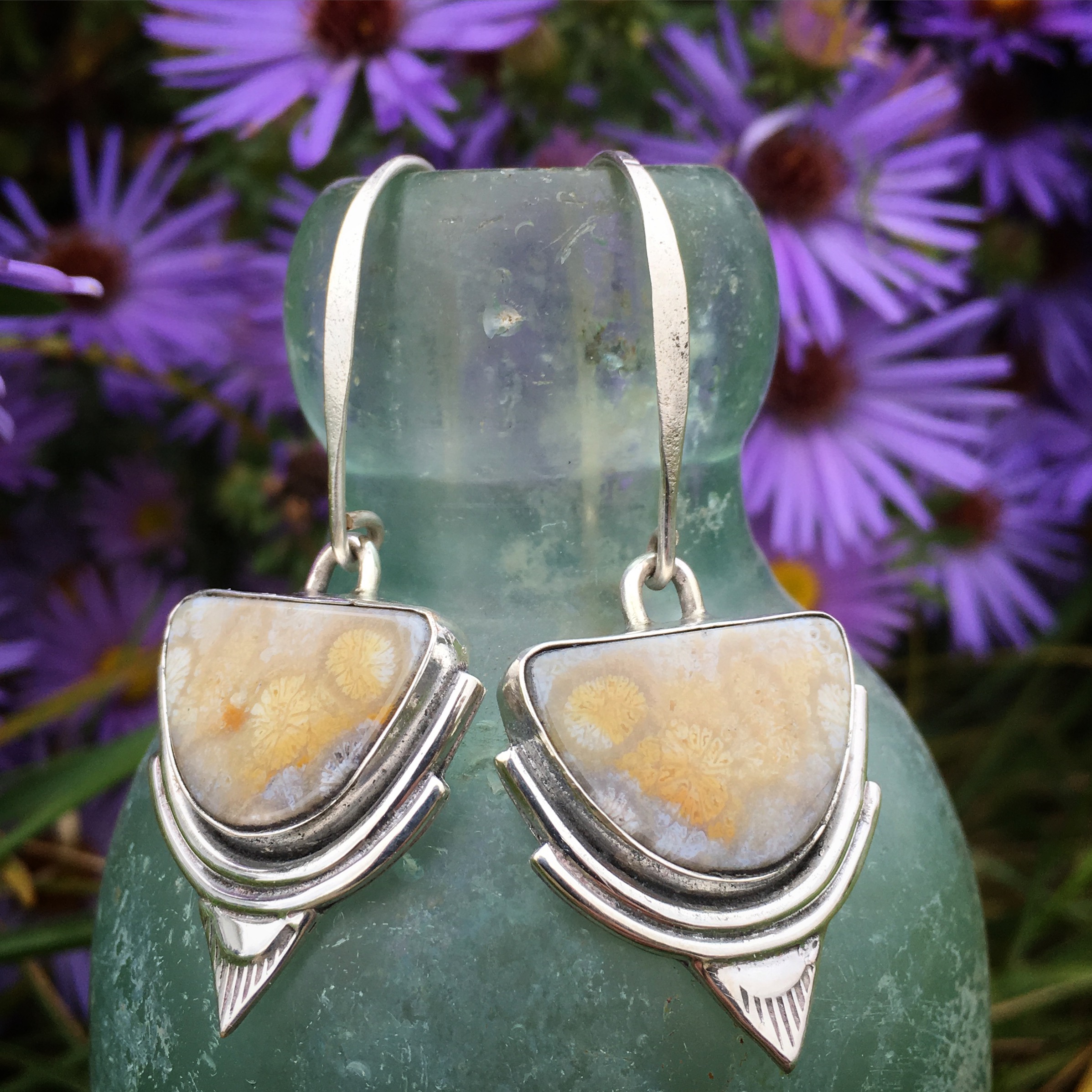 Fossil coral Art Deco style earrings
Handmade sterling silver earring. Inspired by classic Art Deco design that features a beautiful pair of fossil coral cabochons.
Royston Turquoise Ring
Sleek and modern designed ring with bi toned Royston Turquoise from Nevada.